SELF-DEFENSE CLASS STARTING JANUARY, 2018
Join in the fun and learn to protect yourself. This Self-Defense class is not a martial arts class it truly is a self-defense class that will cover many aspects of self-defense that you need to understand to effectively protect yourself. You will learn simple techniques to address various types of attacks, as well as the mental and physical reactions you could experience during and after an attack. Click Here to download the flyer for the class.
Mensoree!! (Welcome)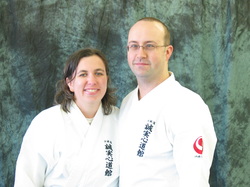 Welcome to Okinawa Karate of Twinsburg Online. We are the home of Okinawa Shorinryu Karatedo / Ryukyu Kobujutsu - Seijitsu Shin Do Kan Dojo. We have something for everybody, whether you are looking to become competitive in traditional martial arts or you are looking for self defense lessons we are here to help. We teach traditional Okinawan Karate truly not sport karate but something that can benefit everyone in the family.

We help build develop better people by Teaching Integrity, Honesty, Perseverance, Self Control, Self Awareness, Self Discipline, Indomitable Spirit, and Courage. These characteristics help people become more confident in their ability, and in turn helping them become better people, better students and better workers.

We teach anyone ages 4 years old and through adult, including those with visual, hearing or physical problems. We can work with you. We also encourage parents to participate in our classes and learn along with your children. We are a family oriented school and we encourage family involvement.

Contact us or stop by today for information about how to get started.

We thank you for stopping by our website to learn about us.
---
Watch our NEW promotional video to find out more about us.
Call Today For More Information About Us!!
(330) 888-8262

All who want to learn, try hard and succeed are welcome at our dojo!!